What is tabla?..... Tabla is a North Indian classical percussion instrument. It is the most technically advanced and dynamic drum today and is played all over the world.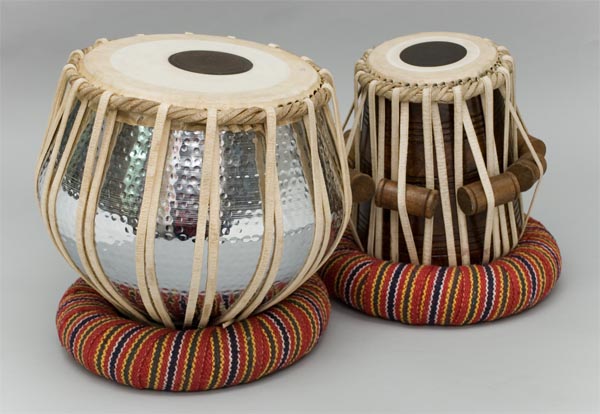 Traditionally tabla accompanies vocalists and all types of North Indian instruments including the sitar, sarod, bansuri etc. Tabla also accompanies lighter music forms such as devotional music and in fusion and world music. For examples of classical tabla click on Videos/Links above.

Student praise for Ravi....


"I started learning to play the tabla during my five month stay in India three years ago. Since then, I have been fortunate enough to find a true teacher that lives, eats, and breathes the tabla.
More than anything, Ravi has taught me how to practice. He is able to take complicated rhythms and break down the art to emphasize the physical mechanics, the various musical emphases, the recitation (speaking what you are about to play), and the different ways to "see" even tin taal, a basic 16 beat rhythm.

I am thankful for Ravi's direction and ability to spend time breaking down each stroke and each beat so I can begin to try and understand and eventually experience all that this art form has to offer. Thank you Ravi, for all your guidance and patience."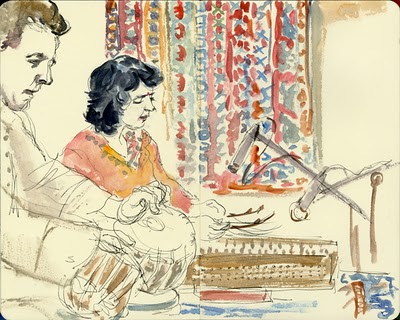 Artists rendering of Anjali Joshi & Ravi by Kris Wiltse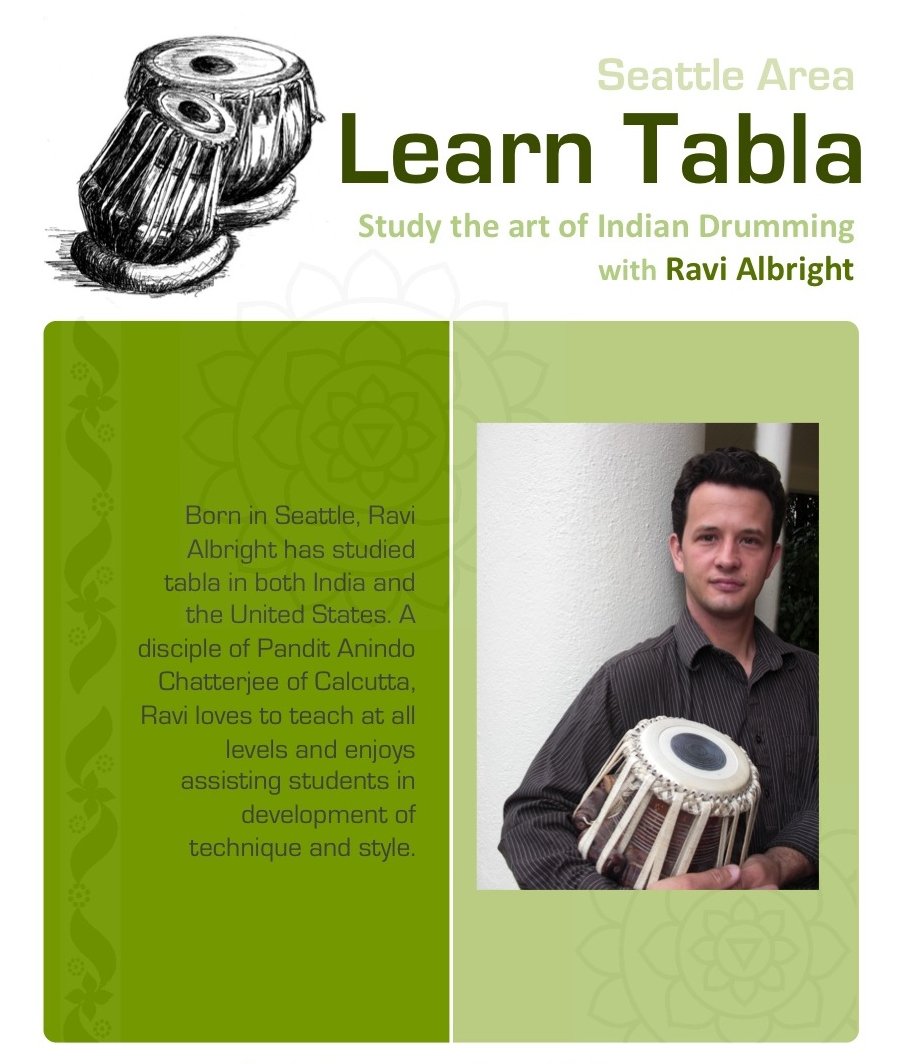 Register for Classes Today!

Instruction available year-round

Online & Seattle
Downtown and Eastside
Instruction at all ages/levels, beginning to advanced

Private & Group Classes, Online Classes

Tabla Rentals & Repairs Available!

Contact info @ RaviAlbright.com
Know an aspiring musician? Give the Gift of Music...Gift Certificates available!
Ravi performing with Santoor artists Anjali Joshi, 2010